5 MINUTE READ
The healthcare industry is infamous for its payment inefficiencies. Learn about the benefits of transitioning your healthcare payments to a direct debit platform, and how borderless™ can help you through the process!

Payment Inefficiencies in the Healthcare Industry
The healthcare industry is infamous for payment inefficiencies, whether the transaction is between patients to healthcare providers, health plans to healthcare providers, or healthcare providers to medical vendors/suppliers.
One major source of inefficiency is the industry's slow adoption of electronic payment methods.
87% of healthcare providers still use paper-based payment methods to receive payments. On the consumer side, 72% of individuals continue to receive paper medical bills.
Studies have shown, however, that 83% of consumers today prefer to receive their medical bills electronically, with 28% of Millennials and Gen Zs even willing to switch to a different healthcare provider if it offers more convenient payment methods.
Although bigger hospitals are slowly but surely making the transition to an electronic payment platform, most small and mid-sized hospitals and clinics are continuing to use paper-based payment methods.

3 Reasons why Healthcare Payments Should Go Digital
Paper-based payment methods, like paper checks, are time-consuming and have a high cost.
They disrupt normal cash flow within the industry, while making the healthcare payment landscape unnecessarily opaque and complicated.
To solve such inefficiencies, the healthcare industry needs to start receiving and making payments digitally.
Here are the top reasons why healthcare providers should go digital:

1. High security
Paper checks are one of the most targeted forms of payments by fraudsters. With digital payment methods, your funds are delivered directly into your bank account, so that you never have to worry about getting your banking/ card information or paper checks stolen.
Receive payments faster with digital payment methods. You can save time by skipping piling paper checks to manually deposit them at your bank.
By offering digital payments you are able to collect payments faster improving cash flow and repeat customers. Refunds are made easier and payment tracking is possible improving operations and customer loyalty.

3. Reduction of back office / admin work
No more searching for paper invoices, billings, and checks. Reconciling payments is a nightmare.
Make your office clutter-free by saying goodbye to all paper-based forms of payments and free up valuable time. This also reduces overhead and operating costs.


Direct Debit, the Best Digital Payment Method for Healthcare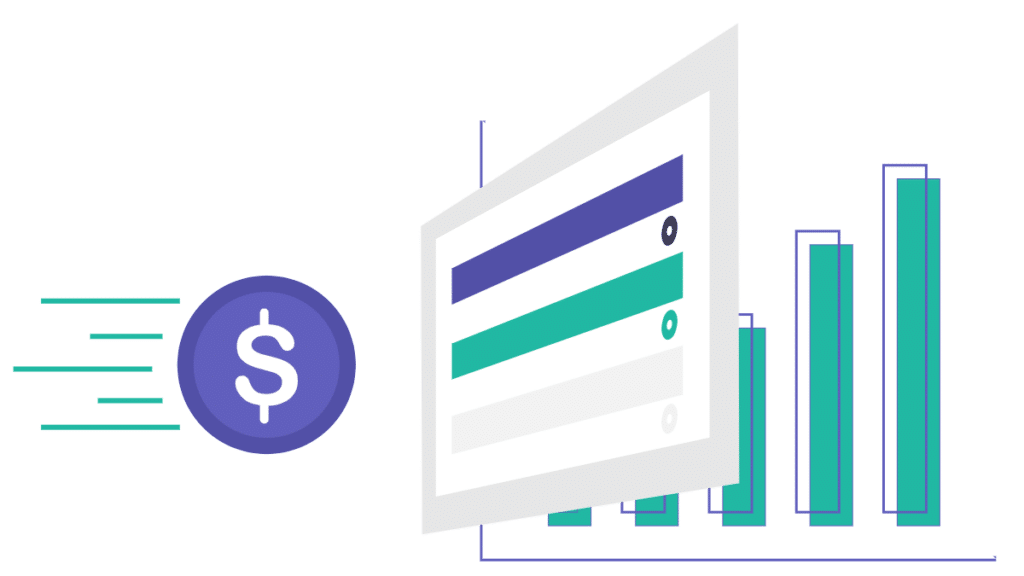 One of the best methods of digital payment transactions is direct debit, which uses the ACH network to transfer funds between different bank accounts.
Direct debit has all the benefits listed above but is the best option out of all other electronic payment methods, such as wire transfers.
With direct debit, you can receive payments up to seven days faster than with paper checks.
Direct debit is faster than credit cards and virtual cards as well, which deposit funds to your bank account 2-4 days after the transaction has been processed.
More importantly, direct debit is often the most affordable option compared to credit cards and wire transfers.
Domestic wire transfers, on average, costs between $10 and $35, while international wires cost $43 on average. And the average credit card processing fee is between 2.7% – 4.4% of the value of the transaction.
Especially for high-value B2B transactions, such processing fees can pile up pretty quickly to hurt your business' profit margins.
Click here to learn more about the benefits of using direct debit over checks and other payment methods.

How Do I Make the Transition?
According to CAQH Index released in January 2020, 70% of medical claim payments were made with ACH electronic transfer funds in 2019.
Health plans are mandated by law to pay through ACH upon provider's request, so if you decide to transition to direct debit, you do not have to worry about convincing your health plans to do the same.
However, enrolling in electronic transfer funds with your health plans can be complicated and time-consuming. There are specific rules and forms you need to fill out, provided by your health plans, and there are specific providers you need to work with. For more information on how to enroll in ETFs for your health plan payments, click here.
Thankfully, healthcare providers have more freedom regarding receiving payments, such as co-pays, from patients and making payments to medical suppliers. This where you should choose direct debit for its speed, affordability, and security.

Introducing borderless™ : Affordable and Easy Direct Debit Solution for Healthcare Payments
borderless™ is an online bank payment processor that will allow you to make seamless and affordable payments between you and your patients and medical suppliers.
As a direct debit solution, you can take advantage of all the benefits that direct debit offers, such as affordability, security, and fast payments.
Here are the reasons why you should choose borderless™ over any other processors:

1. Easy Enrollment and Use-Key Feature for the Healthcare Industry
Unlike the complicated enrollment process you have to go through to enroll in electronic funds transfer for payments with health plans, you can make an online account in minutes with borderless™.

It's free to create an account–there are no monthly fees and no hidden fees. Plust, it requires no training or integration.
You can get started here by simply entering your business' information and adding your bank account!
You can then start requesting payments immediately all around the world by inputting the payor's email address. borderless™ will send them an e-invoice with a pay button for quick payments.
Have your own invoices? Generate a PayMe™ link and send it to them via SMS, email etc. or attach it to the invoice.

2. Affordable Digital Payments
With rates starting at 1%, borderless™ is 3x cheaper than credit cards, saving you up to 67% on processing fees. We are also up to 5x cheaper than banks, with no wire fees.
For business-to-business (B2B) transactions, like when you are paying medical suppliers, we offer low tiered pricing with rates of 1% with a max fee of $5 for the first $2,000 plus a 0.1% fee on any amount above $2,000.
Check out our Savings Calculator to calculate exactly how much you would save.

3. Contactless & Trackable Payments
Offering contactless payments has never been as important as it is today, but we make it easy for you to do so.
Link a QR code to your unique PayMe™ link, and print the QR code image. Place it in your office so your patients can scan them using their phone for a seamless in-person contactless payment experience.

If they are already a borderless™ user, they can simply enter your unique handle "@YourClinic" and pay! Now we know your millennial and GenZ clients will love you for it and might even tell their friends about you.

For additional peace of mind, you can even track your payments to see where they are real-time.

4. Easy Payments Reconciliation
Enjoy easy payments reconciliation with the borderless™ dashboard that lets you view and search your entire transaction history.
Our search and filter feature can help you locate any payment based on contact, description, payment status etc. Never worry about going through the pile of papers for invoices and billings again.
Our Easy Reminder Feature lets you send reminders to your clients in one-click, so you don't have to chase anyone down again.

5. Recurring and Scheduled Payments
Schedule payments ahead of time to avoid late fees. Our estimated funds arrival feature makes it easy for you to take control of your cash flow, so that your payments arrive exactly when you want them to.

You can also make recurring payments to your medical suppliers without additional fees and hassle.
Whether it's for domestic or international payments, our smart system can automate recurring payments so that your office can focus on your patients, not payments.
Make the transition today by signing up with code GETSTARTED21. Still wondering borderless™ is right for you? Contact our sales team to learn more or book a free demo here. 
For more information about why borderless™ is the ideal payments solution for the Healthcare industry, check out our website's new industry page!