Explore our API documentation and examples to integrate borderless into your application. Our payout API & partner API documentation will provide you with all the required information to unlock payout capabilities for your operations.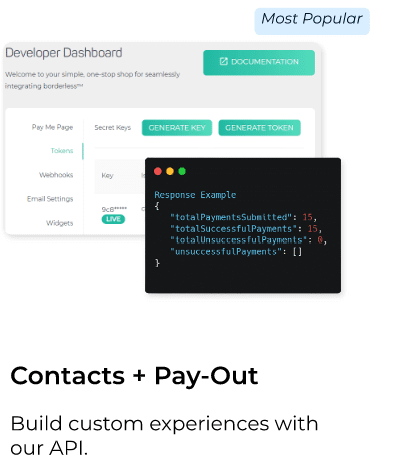 The borderless™ API allows you to build custom payout experiences to meet your marketplace needs. With our Payouts API you can pay influencers, creators, freelancers, artists, sellers, and vendors in seconds.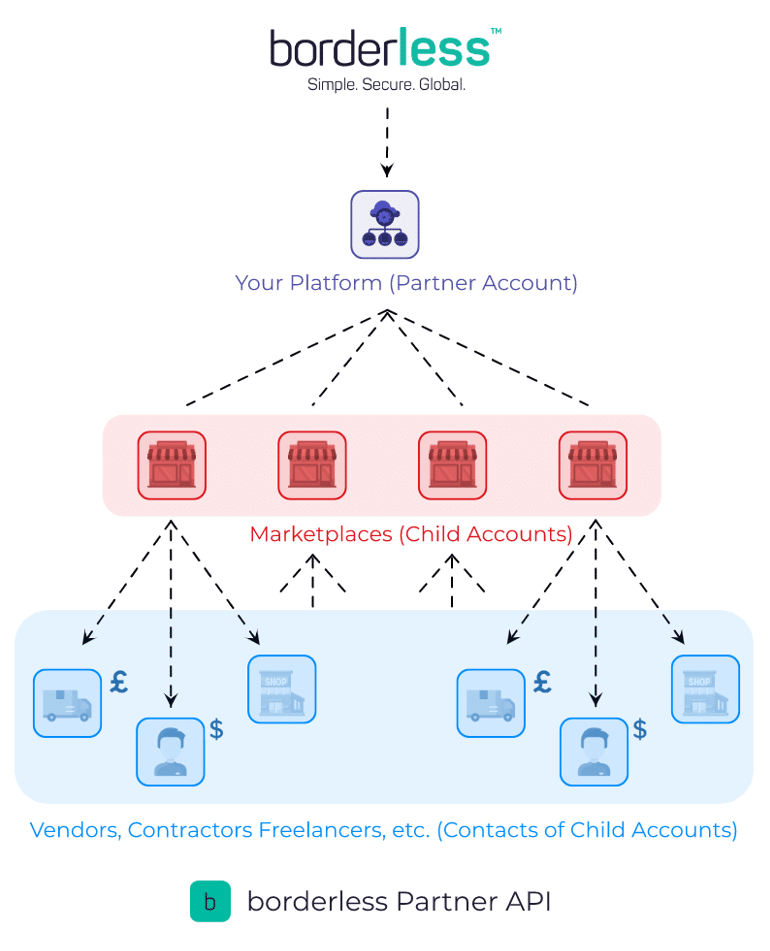 As a borderless™ Partner, you gain access to our premium offerings. White labeled products to build custom experiences directly within your application. With a single API integration, you can quickly add or scale payments offerings to your clients.