5 MINUTE READ
Read and learn about contactless payments and how borderless™ is revolutionizing the contactless payment ecosystem for the benefit of you and your business.


Background: The Changing Payments Landscape
In the last twenty years, technology has become a larger and larger part of our lives: laptops, smartphones, smart TVs, smartwatches, and the list goes on.
Since 95% of Gen Z (the generation born after 1997) owns a smartphone and 55% using their smartphone for 5 or more hours a day, this integration of technology into the fabric of our lives is here to stay.
With this technological change comes a shift in the payments space; more and more consumers are transitioning away from cash and towards other forms of payment including credit and debit cards, wallets, and what are known as "contactless payments."

What Are Contactless Payments?
Contactless payments are payment transactions that do not require physical contact between a consumer's payment device and a physical terminal.
There are various forms of contactless payments: in-person contactless payments that require close proximity between the payor and the merchant, and e-contactless payments that do not require a physical presence between the payor and the merchant (for example payments that occur online or through apps).
Contactless payments are gaining traction as many stores and businesses around the world are integrating contactless payments as a way to improve the health and safety of their customers and employees.

Popular Contactless Payment Methods
In-Person Contactless Payments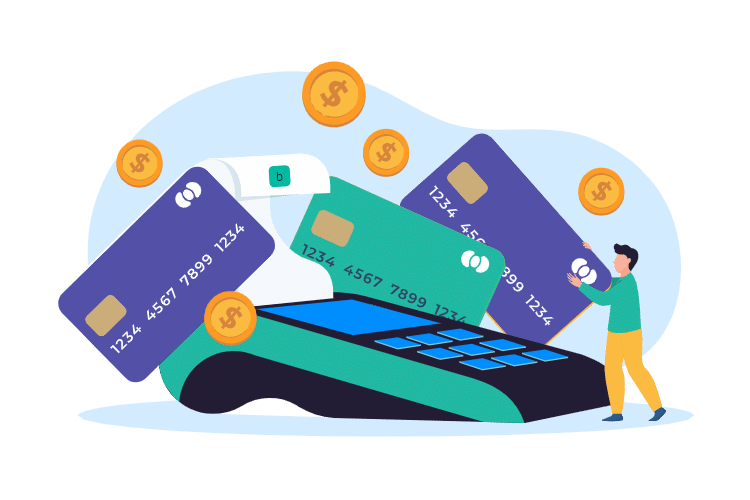 For in-person contactless payments, customers pay by waving their cards or mobile devices over a point of sale (POS) terminal.
In-person contactless payments use radio frequency identification (RFID) or near field communication (NFC) technology. This technology allows the mobile device or the card to emit radio signals and the POS terminal to identify and pick up the signal in order to complete the payment.
These technologies are not new to our lives. We have also been using them to track and scan baggage in airports, to scan goods in grocery stores, or even to automatically collect toll fees on highways.
Many popular debit and credit cards offer contactless payments. To check if your card offers contactless payments, look for a sign like this: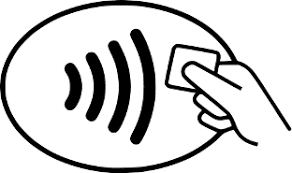 Consumers can also access in-person contactless payments through mobile wallet apps, like Apple Pay or Google Pay, by adding a credit or debit card to your phone and then similarly waving your mobile device over a payment terminal.
To process in-person contactless payments via credit and debit cards, or via popular apps, merchants need an NFC-enabled POS system and accompanying software. In some cases, it is possible to add plug-in readers to your current card reader and existing software. In other cases, it may require an upgrade to a completely new POS terminal.

Limitations of In-Person Contactless Payments
In-person contactless payments can be convenient for consumers, but they often place a heavy burden on the merchant.
The average cost of implementing a single NFC-enabled terminal is $300-$500. These costs can quickly add up for businesses with multiple terminals. The recurring costs associated with card transactions are between 2.9-4.4% on every transaction.
These payment options may also cause liquidity gaps for businesses as funds are generally placed in a wallet or holding account before being paid out to the merchant.
Oftentimes, the costs of implementing contactless payments are then passed on to the consumer in the form of increased prices.

E-Contactless Payments
To make an e-contactless payment, customers either shop online or use a payment app (like Venmo, PayPal or borderless™) to complete their transaction. One of the most popular methods of making e-contactless payments is through direct debit (ACH) transfers.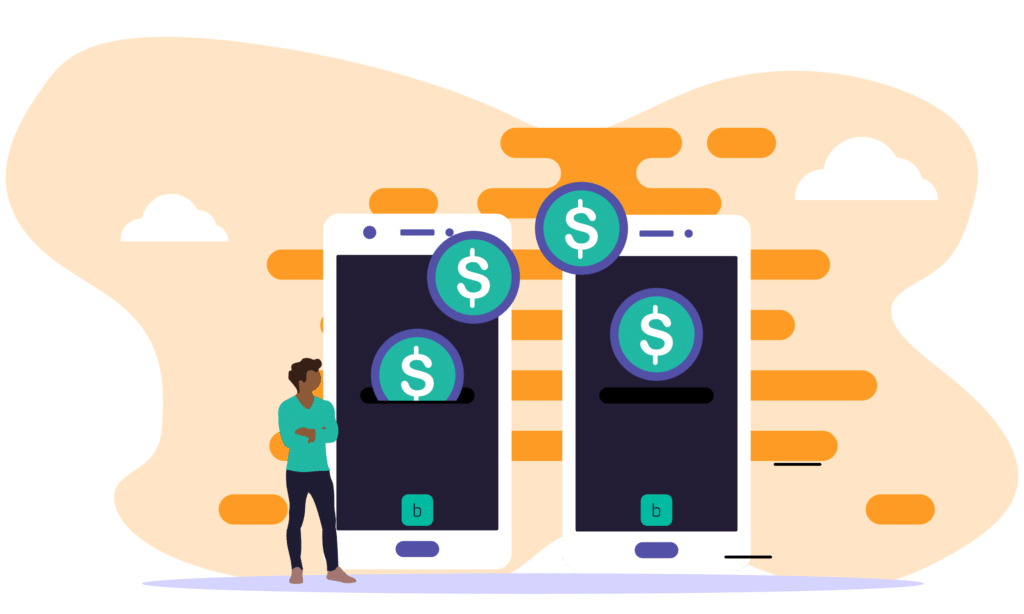 A direct debit (ACH) transfer relies on a "network" of banks to make a bank-to-bank electronic transfer of money. A direct debit transfer pulls money directly from one bank account and sends the funds directly to another account, making payments very efficient because they eliminate the costly and slow middlemen associated with other payment methods.
A new e-contactless payment platform gaining popularity is borderless™, an international and local ACH solution. borderless™ in-person and e-commerce contactless payments make it easy for consumers to pay with their bank while saving the merchant time and money.

Limitations of E-Contactless Payments
While apps may be convenient for individuals, these services also place a heavy burden on merchants. Many of these app services (like Venmo) have been designed for consumers, not merchants, so there are inherent limitations on the efficiency of using them to make purchases, including payment limits and fees that average 2.9% per transaction.
Similarly, Paypal may be familiar to consumers, but it is also expensive for merchants, charging average rates of 2.9% per transaction. These operational costs quickly add up costing businesses billions in transaction fees every year.
Conversely, while ACH transactions are extremely efficient for a merchant, executing an ACH payment can present challenges for consumers. For most individuals, their bank does not allow them to send an ACH payment and may require them to send a wire instead (wires cost between $15-40 each).
For other consumers, where ACH is possible, they will need to know not only their own bank account number and routing number, but also the banking information of the merchant.
Let's face it, while ACH is more efficient than other contactless payment methods, not too many merchants will be willing to share their banking information with the public, and most people don't know their own account number and routing number off the top of their head, making ACH impractical for everyday transactions.

borderless™ is Revolutionizing Contactless Payments
At borderless™, we offer a unique solution.
borderless™ is the only US-based international and local direct debit solution that provides a global contactless payment system.
We make B2B and P2B transactions cheaper and faster for merchants and consumers, and it's easy for everyone to use!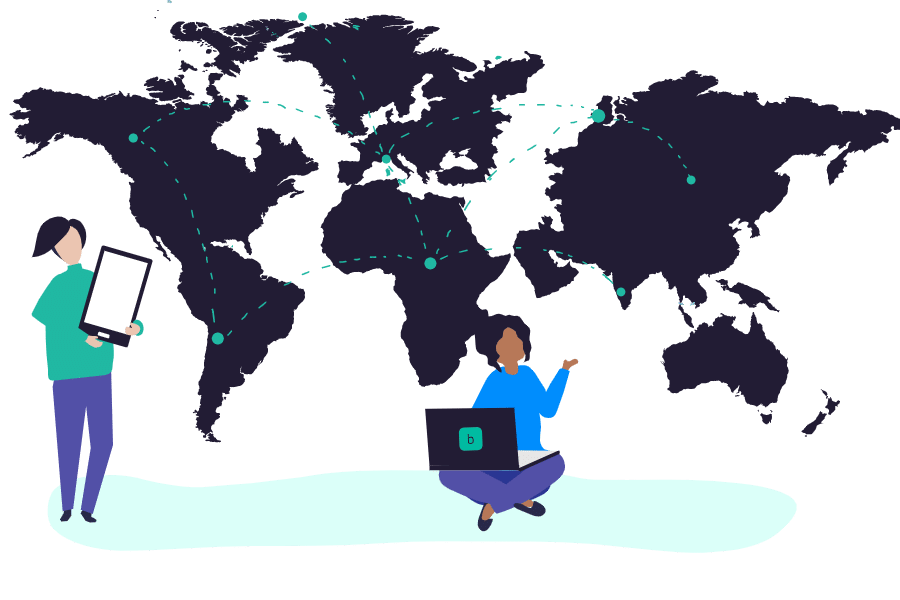 How Does It Work?
borderless™ has linked ACH networks around the world under one global system and built an intuitive, easy-to-use application that works for consumers and businesses.
In one click, consumers can make contactless payments anywhere in the world that borderless™ operates. For merchants, borderless™ uses the most efficient direct debit payment network avoiding the high transaction fees associated with other forms of contactless payments.
In addition, borderless™ directly delivers the funds to the merchant's bank account – no holding accounts and no wallets – improving their liquidity. There are also no setup costs and no monthly fees, so there is no investment required from the merchant to get started.
You always know what you'll pay, so there are no hefty costs to be passed along to consumers.
Think of borderless™ as a global Venmo designed with businesses and consumers in mind. It's that easy.

What About International Transactions?
The secret to our global infrastructure is that borderless™ never actually moves money across borders. Instead, we transfer money within countries, thus avoiding the long process to send money across borders.
This way, we can offer individuals and businesses foreign exchange rates that are as close to the mid-market rate as possible. Overall, borderless™ is up to 5 times faster and 6 times cheaper than other existing methods of contactless payments.

Getting Started With borderless™
Now that you see how much faster and cheaper borderless™ is, you're probably wondering, "How can I start using borderless™ to offer contactless payments today?"
We're glad you asked.
Using our site is easy and intuitive. Once you sign up, either as an individual or a business, you receive a unique handle (like an @ on social media) as well as a unique "pay me" page. The borderless™ dashboard and checkout button are perfect for e-contactless payments, and the borderless™ PayMe™ page can be easily linked to a QR code for seamless in-person contactless payments.
Using your handle, or even an email address, you can request and make payments online or in-person in seconds, without having to know or share anyone's bank account numbers or routing numbers.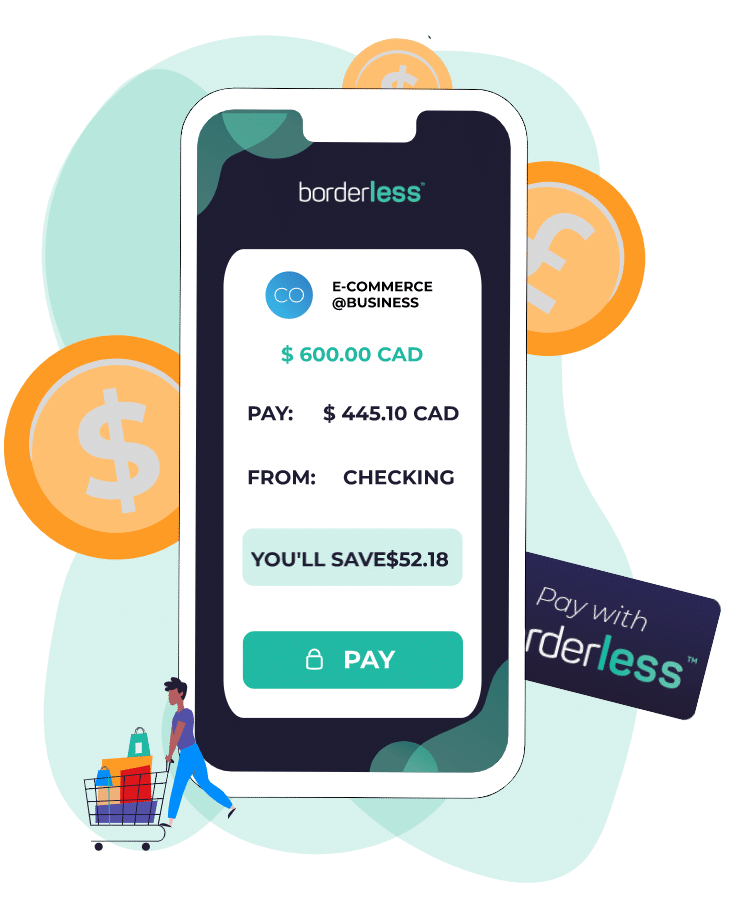 This allows for fast, secure, and stress-free money transfers. borderless™ also allows you to track your payment just like a package, so you always know where your money is.

Looking into the Future
COVID-19 has had unprecedented implications around the world, and it has dramatically changed how we live our lives.
But, with everyone stuck in their homes with their phones and computers, it has also accelerated our transition into the world of contactless payments and spurred innovations in the payment industry.
We are proud to be a company built by dreamers, not bankers, for you – the dreamers!
We will continue to work hand in hand with you – individuals and businesses around the world – to make payments as simple, transparent, and safe as possible.
To create a global payment system where the country you're in doesn't affect your ability to pay.
To create a system that is borderless.

Upcoming Topics
Can't get enough of borderless™ blogs? Don't fret! We have more great content coming. Subscribe to our newsletter to stay up to date on our latest news.
Our next blog post will examine how we compare against other players in our industry, like Paypal and Stripe, and how using borderless™ can save you money.
Check out our social media below and stay tuned!
We welcome your feedback and opinions in the comment section below!