2 MINUTE READ
We are thrilled to announce two exciting new features for our clients: mass payouts and payor opt-in to pay the pays. See how they work:

Mass Payouts: Making Multiple Payments In One Go
Our mass payouts feature allows you to execute several payments at at the same time via API or CSV file upload. Our drag and drop CSV file upload makes it a simple 3-step process that takes seconds without any code. Check out our demo video to see how easy it is to make mass payouts with borderless™.

Step 1: Upload CSV File
Download our template and enter payment information in the Excel spreadsheet. Simply enter the following information for each of the payments you are trying to make: @handle of the recipient, amount, description, Purpose Of Payment (POP) codes if the transfer is to an individual, and opt to pay the fee or not (optional). We list all POP codes in our template for your convenience.
Once you have inputted all the information, save and upload the file in CSV format under the Mass Payouts Tab in your Dashboard.

Step 2: Review Payments
borderless™ will now convert your CSV file into an easy-to-read format on the dashboard. You can now review all payments to ensure that the amount, account handle, and description are correct for each payment.

Step 3: Pay and Track
Pay in seconds. Submit your file and borderless™ will execute multiple payments in one go, saving you time and money. You can then track all of your payments in real-time from the dashboard and all your recipients will get notified of the payments. It's that easy!
Want to learn more or get started? See our global payouts page.

Payor Opt-In Fees: More Flexibility for Payment Processing Fees
Payors can now opt-in to pay our low payment processing fees instead of the recipient. To do so, when paying another borderless™ user, you will now see a checkbox in your payment modal. If checked, the payor will opt to take on the fee of the transaction. The feel will be added to the amount entered and auto-calculated.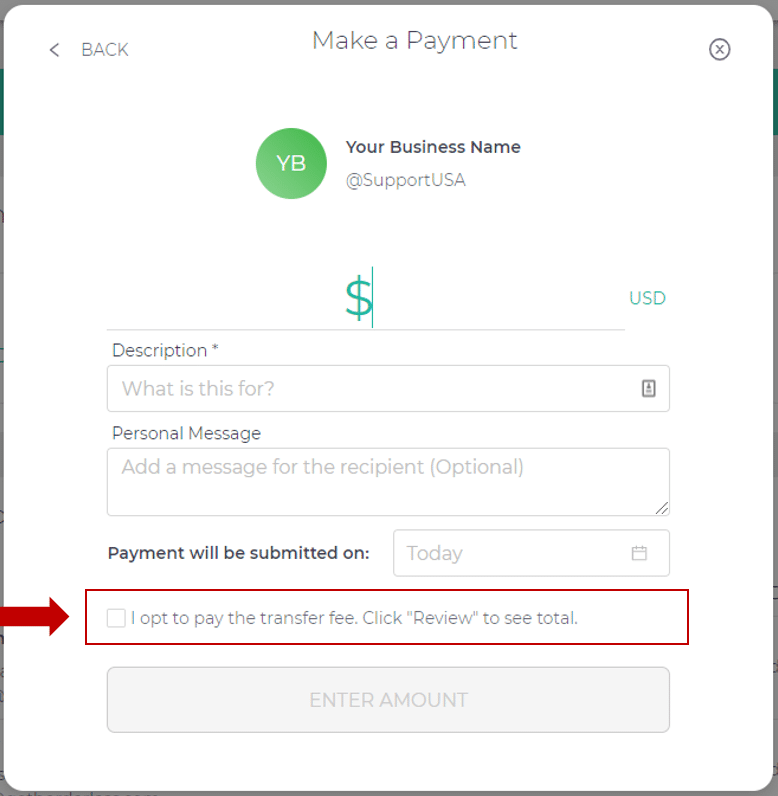 Making payments is still free with borderless™. This latest feature gives more flexibility on who can pay the processing fee, allowing your business to take greater control over the payment process.
Tell us how we are doing! Our team would love to hear your feedback. If you have any questions or want to submit a feedback, contact our support team or email support@getborderless.com
---
Create your borderless™ account today and start saving on payment processing fees using code GETSTARTED21, or contact a member of our team to experience a demo or if you have any questions!