We are excited to announce that borderless has been bestowed with the esteemed Payment Solution Provider Excellence Award by Marketplace Risk. This recognition underscores our steadfast commitment to empowering marketplaces and digital platforms by providing cutting-edge solutions for risk management and payments.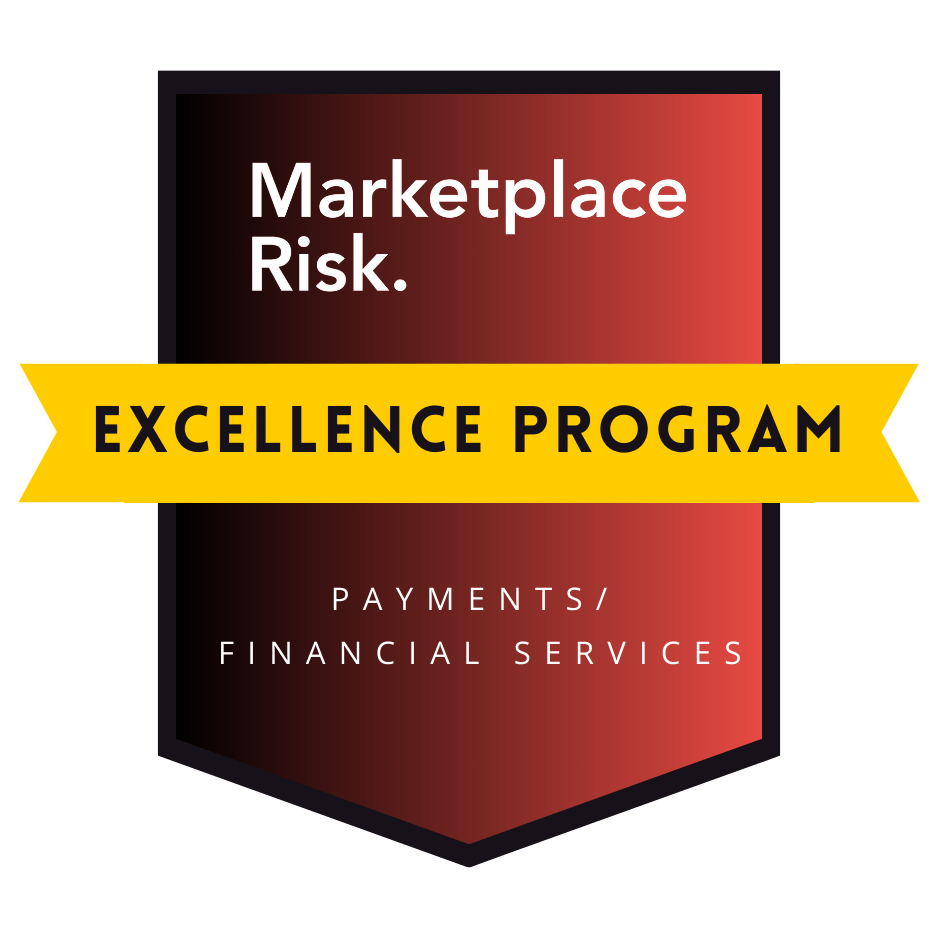 About Marketplace Risk
Marketplace Risk is the premier global resource for marketplaces and digital platforms, serving as a hub for learning, networking, knowledge-sharing, and the exchange of insights related to risk management, trust and safety, compliance, regulatory matters, and legal strategies. The organization plays a pivotal role in helping companies safeguard their operations and communities in an increasingly complex and dynamic global marketplace. Marketplace Risk hosts two global conferences – the Marketplace Risk Management Conference (San Francisco in May) and the Marketplace Risk Global Summit (London, in November) – hundreds of hours of virtual content, a private community and many other resources for the marketplaces and digital platforms to launch, grow and succeed. You can learn more from the press release.
The Significance of This Award
borderless has been awarded with the Payment Solution Provider Excellence Award by Marketplace Risk. The Marketplace Risk Solution Provider Excellence Program is a highly competitive and prestigious initiative. This program is designed to support marketplaces and digital platforms to efficiently identify and choose solution providers with proven track records of success and to recognize solution providers that have significant experience solving the challenges of marketplaces and digital platforms.
Why It Matters & What Does It Mean For You
In today's business landscape and fast pace economy, choosing the right payout vendor for your business is a make or break. Marketplaces and digital platforms must stay ahead of the curve. The Excellence Program shines a spotlight on borderless which has consistently elevated payment industry standards through innovative strategies and technologies, enabling businesses to navigate payout uncertainties with confidence while allowing them to scale.
borderless: A Commitment to Excellence
At borderless, we take great pride in joining the ranks of excellence. Our dedication to continuous improvement and innovation has empowered us to develop groundbreaking solutions that address complex challenges and foster trust within the marketplace ecosystem. borderless utilizes data-driven insights, the latest payment rails, and state-of-the-art technologies to equip businesses with the tools they need for global payments to their vendors and suppliers. We not only help organizations pay but also enhance operational efficiency and customer satisfaction. This award reaffirms borderless' position as an industry leader and underscores our commitment to delivering excellence. We extend our gratitude to our clients and partners for their unwavering support and trust in Borderless.
About Us
borderless, a global payments company that provides a payout software and API to companies to process payments to 120+ countries. borderless specializes in cross-border payments, and their platform utilizes local payment rails, real-time payment rails, and SWIFT to facilitate faster and more efficient payments.
borderless is honored to be the recipient of the prestigious Marketplace Risk Solution Provider Excellence Award. We remain dedicated to serving marketplaces and digital platforms with innovative solutions that enhance trust, safety, and security across industries. Thank you for your continued support, and we look forward to helping you navigate the path to success.
We invite you to explore how borderless can assist your marketplace or digital platform in navigating marketplace payments and international payments. To learn more, contact our team to schedule a demo today.
#getborderless #MarketplaceRisk #borderlessPayouts #RiskManagement #DigitalPlatforms #ExcellenceAward